Welcome To Coastal Metal Service

Manufacturers of Quality Metal Roofing & Siding Products
Coastal Metal Service is a Quality Manufacturer of Metal Roofing & Siding Products for use in Residential, Commercial / Industrial and Agricultural markets. We offer these products in Steel, Aluminum, Copper, and Zinc.

Based in West Bridgewater, Massachusetts, Coastal Metal Service offers a wide variety of architectural standing seam panels in various metals and colors. Custom panels and accessories are also available from CMS. Radius panels and tapered panels are included in the custom panel products we manufacture. We can also produce custom gutter products. CMS has two 10 foot Computerized Brakes that allow us to offer coping and special order trim products for your residential or commercial project.

Coastal Metal Service offers Cool Color paint selections that are Energy Star rated and can help to achieve LEED credits.

We are committed to providing you with the very best product available on the market and a dedicated team of employees to ensure that your project is a success.

You can depend on Coastal Metal Service to give you the best, guaranteed.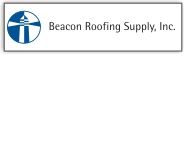 Coastal Metal Service is a member of Beacon Roofing Supply, Inc. the largest publicly held distributor of residential and commercial building materials throughout North America.

> Click To Visit Beacon Roofing Supply's Website