Our Services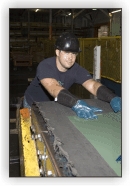 At Coastal Metal Service, satisfaction is our goal. Our products produce satisfied customers, and we've been doing that since 2000.

Our people aren't satisfied until every phase of your project is completed the way you want it. Our people sign off on every phase of every order - not because they're told to, but because they're proud of what they do, and they want you to know it.


From the time a Coastal salesperson takes your order until a Beacon driver brings it to you, every Coastal employee working on your project is part of your team. In fact, they're still your team after our materials are delivered. Come to Coastal Metal Service to get the best, Guaranteed.

Take-Off Design Process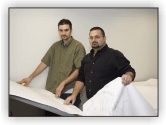 CMS take-offs are produced either in-house or are outsourced to Beacon Roofing Supply Take-Off Department. Either way, our package to you will include an accurate quote (with custom trim drawings and panel layout if needed) and project lead time. Technical support will be provided throughout the process.
Delivery Capabilites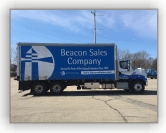 Customers often pick up their order at CMS. However, if an order needs to be delivered, the Beacon Roofing Supply fleet is available for delivery to locations throughout New England. Reliable third party freight is also used when it enhances our service to you.