Our Products
> Trim
Trim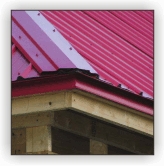 A metal roof would not be complete without the finishing touch of Coastal Metal's trim products. Trim items provide a clean finished look to your roof while protecting your investment from the elements.

Our Trim is produced on Computerized Folding Machines in 10 feet lengths and can also be produced in special lengths up to 20 feet long.


Standard and Custom Trim Available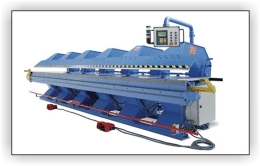 At Coastal Met Service, we undertand the need to customize your project. Every job is unique, requiring standard or even custom trim. Send us your plan and our Take-Off Design Center can draw your trim to the architect's specifications and submit it for your approval.
Trim Options
Our trim can be producted in:
29 gauge painted and galvanized steel
26 gauge painted steel and Acrylume
24 gauge painted steel and Acrylume
.032 painted aluminum
16oz. copper (10' lengths only)
Architectural / Standing Seam
See the Installation Manual, available on all product pages, for trim details
Exposed Fastener - Standard Trim Profiles
Exposed Fastener - Classic Trim Profiles
Touch Up Paint
To read about our recommended use of touch up paint, click below.
Touch Up Paint

Owner Care & Maintenance
Recommended guidelines to ensure your new metal roof provides years of trouble free service and maintains its appearance.
Owner Care & Maintenance